I had the honor and the privilege to help design, set up and organize two art therapy rooms for a Denver metro non-profit organization that helps children ages 4 to 18. The work this group does is amazing and I wanted to help them get ready for their new class of kids.
One room needed a complete solution to organize all of their art supplies and a place to store finished masterpieces. As you can see by the paints, markers and ribbons piled high on the table, we needed to find a way to keep everything contained, but easy for the kids to grab, use and share.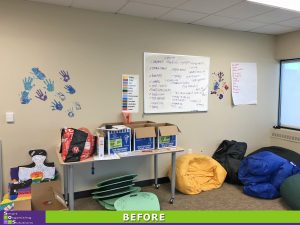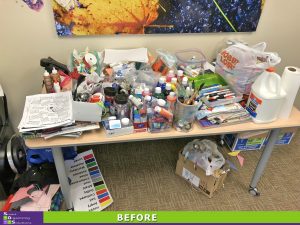 We turned to elfa from The Container Store to create a customized space with loads of drawers and shelves to hold all the various supplies. We added drawer dividers to keep things like crayons and markers organized and separated. Little items like jewels, puff balls and stickers went into labeled bins that stack easily on the shelves.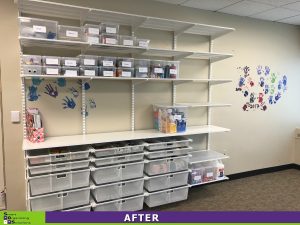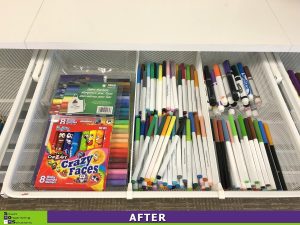 The other room already had wonderful built-in cupboards and cabinets, but again, all of the supplies needed organized and contained.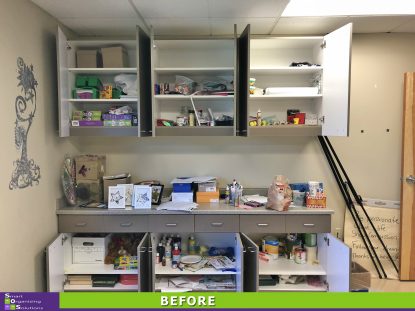 We added roll-outs to the shelves in the lower cabinets so things don't get lost in the back.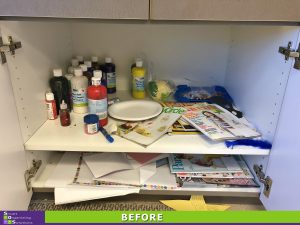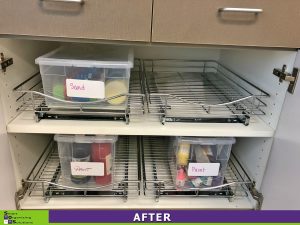 We used the same clear bins (labeled, of course!) to hold everything from googly eyes to glitter and glue so it's easy for the therapists and kids to grab what they need.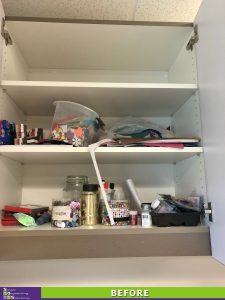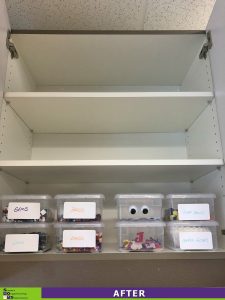 For the drawers, we added bins to keep things like markers and crayons organized.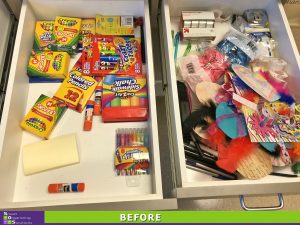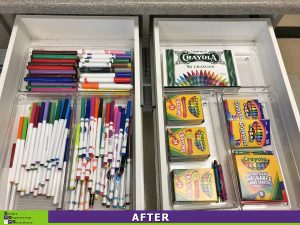 With everything organized and contained, there is now loads of storage space for new kinds of supplies and finished works of art!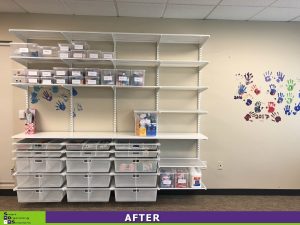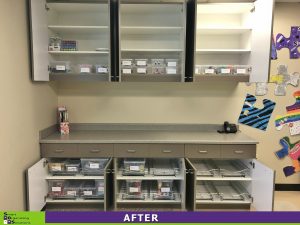 Hopefully both of these rooms help this amazing organization provide the help all their kids need to heal.