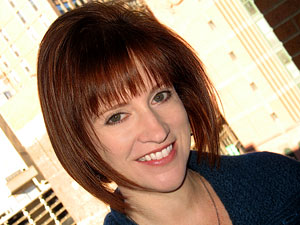 I was born to organize. I love the feeling that comes with helping someone conquer the clutter in their life. And I sometimes wonder: Why did I wait so long to give this a try?
Even as a child, I loved re-organizing my closet, sorting my clothes by color and arranging my stuffed animals "just so."
Imagine my delight when I discovered how rewarding it was to organize other people's closets… and offices… and basements… and garages. For me, it's both fun and exhilarating.
Prior to working as a Professional Organizer, I spent 25 years in television promotion and marketing. From my start as a producer to the culmination as the Director of Creative Services for a Chicago television station, I dealt daily with the organizational challenges of creating effective marketing campaigns while maintaining day-to-day project, staff and budget management.
I am now so excited to bring those years of experience to help others achieve organization in their lives. And I don't just organize. I make YOU a part of the process, asking for input, so you can maintain your new space long after we have completed the job. I take the time to evaluate your needs and design a plan of action to create a clutter free space that makes you happy. The payoff is more space for the things you love. And that is my passion!
I am a member of the National Association of Professional Organizers (NAPO) and the Colorado chapter of NAPO. I serve clients in Denver, East Metro Denver, Stapleton, Aurora and the surrounding areas.
Whether it's organizing closets or cleaning out the garage, some tasks can seem overwhelming. Take a deep breath and give us a call. We'll help you find a Smart Organizing Solution!