Getting organized doesn't have to be a grand, overwhelming, top-to-bottom house overhaul. Sometimes it's easier to de-clutter in bite sized pieces. So here are 5 organizing projects you can probably do in 15 minutes or less.
1. Underwear and Sock Drawer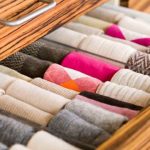 Pull everything out of the drawers. Match sock mates together. Look for holes or items that have been stretched to their limit. Toss the singles and fold your socks, tights and underwear neatly and place back in the drawer.

---
2. Medicine Cabinet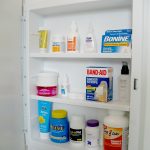 How is it that the contents in a medicine cabinet seem to multiply overnight? Take everything out. Wipe down the shelves. Toss expired medicines or products you no longer use (check with your local pharmacy to see if they'll take your expired meds). Put everything back so it's easy to see.

---
3. Towels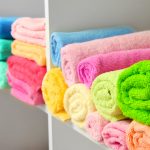 Doesn't it feel like towels get grungy when we're not looking? Gather everything in one spot – bath towels and kitchen towels. Inspect for holes and stains. If you haven't used it, let it go. Fold everything else and put them neatly back in their place.

---
4. Tupperware Toss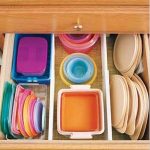 I don't know how it happens, but food storage lids and bottoms seem to go missing. Take a few minutes to pull everything out and match lids with their proper container. You'll wind up with a pile of mis-matched items. Quickly check the dishwasher (or under the kids' beds) to see if you can find any mates. If not, toss 'em and put everything else back where it belongs

---
5. Coat Closet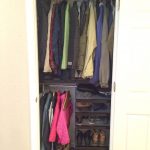 Springtime is the perfect time to quickly go through your coat closet. Match mittens and gloves. Were there any you didn't wear this winter? What about scarves? Coats? Boots? We typically wear 20% of what we own 80% of the time…so chances are your closet is stuffed with things you didn't touch. Let them go. Donate them so someone else can stay warm and toasty come the Fall.
See…organizing doesn't have to be an all-day task. Surely you can find 15 minutes here and there to tackle some of your trouble spots.
Happy organizing! 🙂