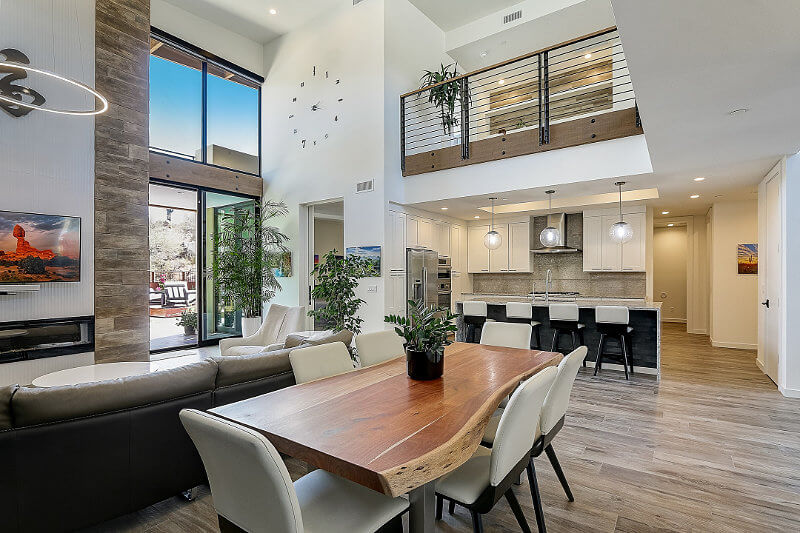 Written by Alison Bentley, Redfin
Selling your home can be an exciting change in your life. But it may also bring stress as you navigate packing up your belongings, staging your home to sell, and timing your move to your next home. To help make the transition to a new home that much easier, take the steps to declutter and organize your home as you prepare your house for sale this summer.
To help you get started, we've asked the professionals for their best tips for decluttering your home to make selling and moving out a breeze. So whether you're moving into a condo in Atlanta, GA, or relocating to Toronto, CA, these 10 decluttering tips will help you prepare your home for sale this summer.
Highlight your home's full potential.
Decluttering before putting your house on the market is incredibly important; you want buyers to see the full potential of its storage options. After you have purged everything you know you won't use in your new home, go ahead and pack up out-of-season items to free up closet space. If you don't have anywhere to store boxes out of sight, invest in some vacuum storage bags so you can compress winter coats and bulky duvets to fit under beds and couches. – Catherine (Catie) Kelly, Founder of Sistamatic Organizing
Make sure to get rid of visual distractions.
You want potential buyers to fall in love with your home and not be distracted by all the clutter. The key is to make your home feel more spacious and neutral by decluttering 50% of the items you have and removing all the personal items. Use storage bins that can be tucked under the bed or stacked inside cabinets so everything looks tidy and clean, rather than just shoving your belongings into closets. – Kathe Roberts CPO®, Owner of Top to Bottom Organization
Declutter to make your space shine.
When it is time to move, take advantage and declutter. Start by hitting the areas that will most likely be seen by potential buyers: clean out bathrooms, hall and bedroom closets, as well as the kitchen pantry to make them look bigger and more functional. Consider reorganizing your entryway or mudroom with some trendy storage boxes or hooks for a beautiful and calm feel upon entry. – Alyssa Kelley, A Working Home
Thoughtful organization makes your home look spacious.
Declutter and purge. Too much stuff can be a turn off to potential buyers and makes your home look like it lacks storage space. Plus, purging before you pack means you're not moving things you no longer need. – Jill Fleming, SOS: Smart Organizing Solutions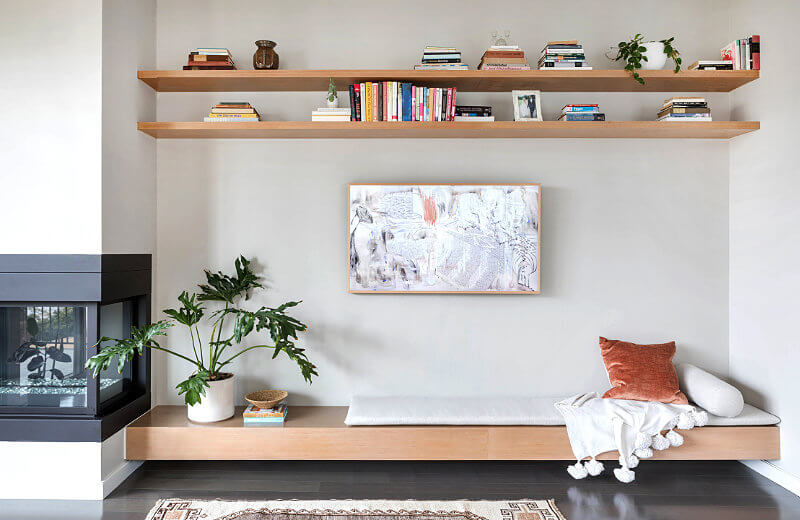 Create space by packing up early.
Each day leading up to listing your home, pack up a few boxes of items you can either do without for now or donate (knick knacks, stylized décor, extra kitchen items, bathroom items, seasonal clothing, etc.) and label them for the room they will occupy in your new home. Creating more breathing space in your home will not only help buyers to imagine their own belongings in the house, it will be a great start to a smoother moving process. – Dianne Collins, Sort and Sensibility
Everything you pack should have a place.
One of my favorite things to do when organizing is to remind myself that everything has a place. What I mean by that is shoes go on a shoe rack or in clear containers. Washrags go into a neat bin that you can pull out from a bathroom closet shelf. The key to decluttering is to throw or give away what you don't need and organize your items using containers. These containers are super affordable in bulk at Dollar Tree, Amazon's home section, or Walmart. – Karisma Ray
Think about the costs of moving your possessions.
Before you put your home on the market, think about how much it will cost to pack and move things that you don't use or want in your new place anyway, and sell, donate or dump them. Then pack up everything you wouldn't take with you to a vacation home, and leave only what you really need until escrow closes. The less you have in your home, the easier it is to tidy up before showing at a moment's notice, and it helps buyers see how big your space really is. – Donna Barwald, Neatly Arranged Professional Organizing
Downsize your belongings.
Moving too many possessions to a new home can increase stress levels, moving costs, and even necessitate expensive storage units. Do yourself the wonderful favor of downsizing possessions well before move prep begins. As you review items, ask yourself if they truly deserve a space in your new home, especially those that might unnecessarily remind you of unfinished projects, old hobbies, or unpleasant memories. – Judith Dold, Professional Organizer and Owner of Twilight Organizing
Be sure to pack up personal photos and decor.
Walk through each room and pay attention to where you have personal photos displayed, you want a potential buyer to be able to picture themselves living in the house. Pack these personal photos in advance to de-personalize your house. Also, pay attention to closets, cupboards, and drawers. Make these spaces appear larger by removing clutter, or things you no longer want. – Diane N. Quintana, CPO-CD, CPO Release Repurpose Reorganize, LLC
Follow these four tips for decluttering your home.
1) Declutter small items or spaces early in the process of downsizing to prepare for a move. These spaces and items will take the longest and are deceptive. 2) Pack and remove out-of-season items. 3) Pack items that are not currently being used. 4) Have your home professionally cleaned when preparing to sell. – Vernestine Laughinghouse, CPO®, Absolute Organizing Solutions
Originally published by Redfin; Written by Alison Bentley
And as always, if you need help getting started, give me a call. I love teaching adults and kids how to be organized!