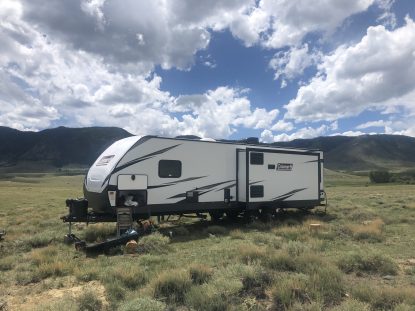 When my hubby's aunt and uncle called asking for help with their upcoming move, we were all in!  They recently bought property and are scheduled to start construction on their new home this month.  In the meantime, they sold their old house and are going to live in their camper trailer during the big build.  We needed to get them moved into storage and settled in their camper pronto!
Just check out the before and after pics.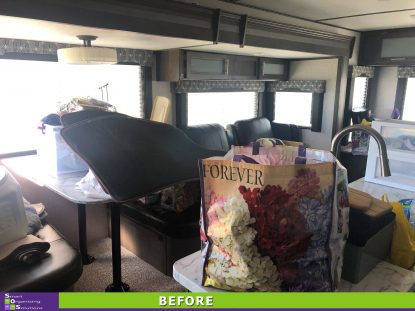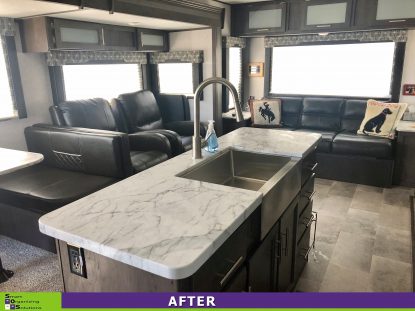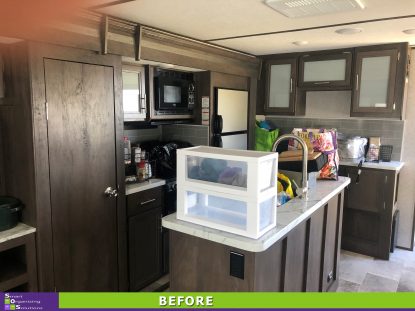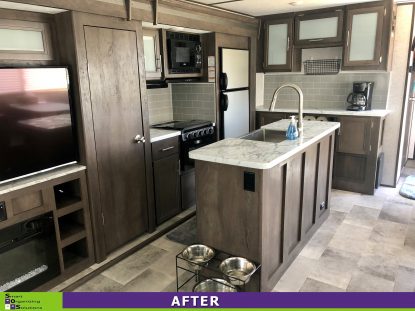 Small spaces can be challenging but I was surprised at how much storage was available in their trailer.  Knowing they would be living here for quite some time, we needed to plan for months of daily living.  That meant storage for leftover food and a cocktail hour station (of course!).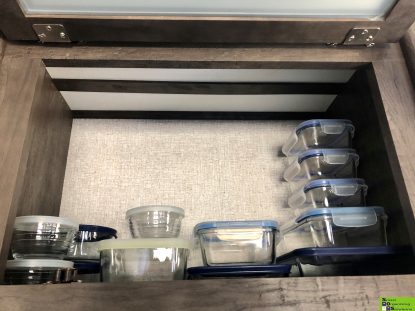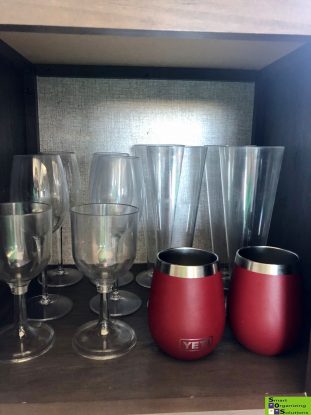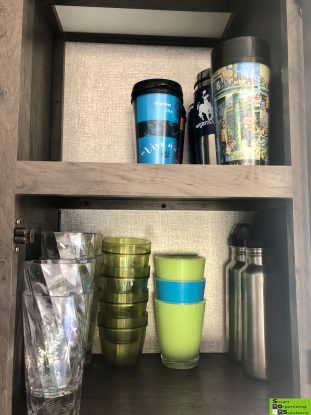 And with tiny drawers, we needed to find a solution that would work for silverware.  We found this solution on Amazon.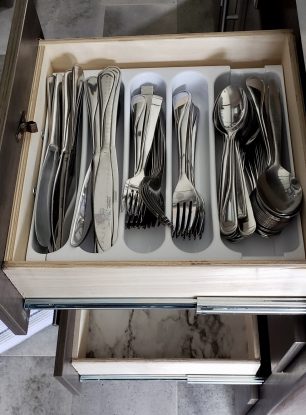 Because they have done loads of camping, they already had lots of Command Hooks in various sizes and baskets that could be hung on the walls.  Shoe storage…solved!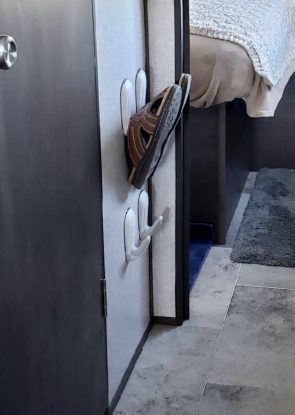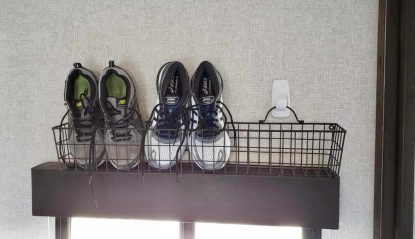 In the tiny bathroom, we added some small shelves to increase storage and make it easy to get ready in the morning.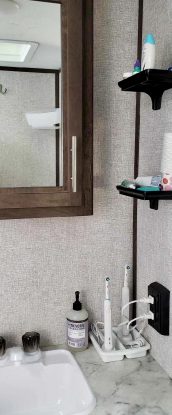 With a little creative thinking, hopefully their home away from home will be comfy and convenient during the coming months. And you know I'm already getting excited to help them unpack and organize the new house they're building! 😊
Need help? Don't hesitate to give me a call. No space is too big or too small for some Smart Organizing Solutions!