If it's worth organizing…it's worth labeling. And I have to admit, I LOVE my label maker. In fact, I have 2 of them. One to keep in my client organizing kit and one for home use. 🙂
But sometimes I want cute, fun, creative labels. And I'm obsessed with chalkboard labels. I use them in pantries, craft rooms, offices, you name it! And with chalk ink pens, no messy chalk dust. Plus, a damp cloth wipes it right off so you can reuse the label. Love!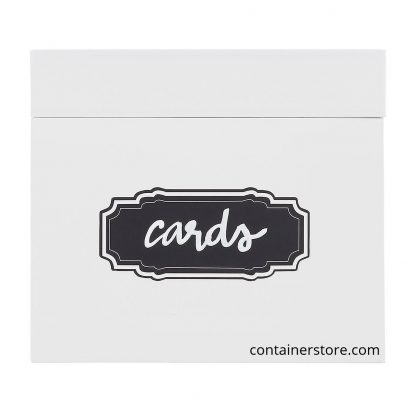 Stick on labels are great for canisters, spice bottles and bins. I recently used these labels in a craft room.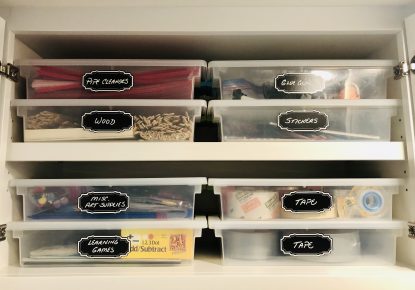 When you're using bins that don't lend themselves to stick on labels, have some fun with clip-on labels or gift tags. Super easy and really cute!
I've used all of these in organizing projects.
And, of course, don't forget the chalk pens! You can get them in white, black and all sorts of colors.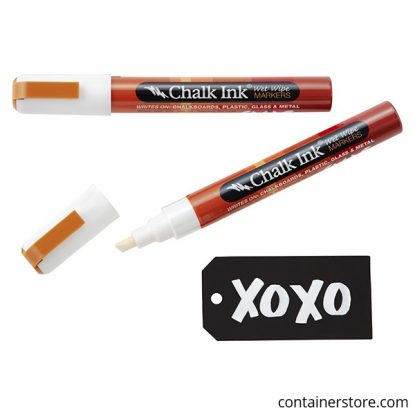 There are also all sorts of great sites where you can print FREE custom labels.
Enjoy and Happy Labeling!