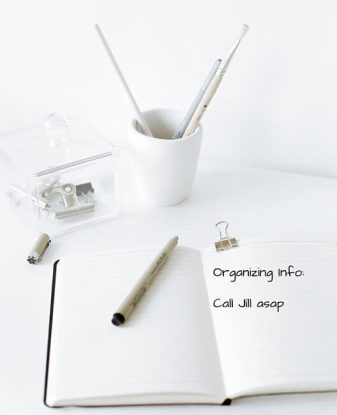 Celebrity organizers like Marie Kondo have brought much-welcomed attention to the field of professional organizing. That's great for a small biz owner like me. I'll take the boost for my biz! But when potential clients watch her Netflix show, they want to know if I work the same way. The answer is no…for the most part.
The big difference between celebrity-as-an-expert Kondo and me (and probably most professional organizers – but I certainly am not the spokesperson for my industry) is that I believe organizing systems need to be customized for each client. What works for one person may not work for another because organizing is not just about your "stuff." Organizing is also about YOU – your behavior and your emotions when it comes to your "stuff." I'm here to tell you, I can organize every room in your home, but if you aren't invested in the process, working together with me to figure out how to modify behaviors so the clutter doesn't take over once I've left, you'll be calling me again…and again…and again.
That's why most professional organizers want to work side-by-side with you every step of the way, asking questions and probing into the "why" and the "how" of how you got to the point where you thought you needed our help. If I can help you change your behavior, I'm setting you up for success.
Kondo is famous for encouraging people to let go of things that don't "spark joy." That's great. Most professional organizers do this, too. My question to clients is "if you went shopping today, would you buy this again?" or "do you love it?" If the answer is no, I encourage you to let it go.
One of the questions I get a lot from potential clients is "Are you going to dump everything from my closet onto my bed and then leave me?!"
The answer is ABSOLUTELY NOT! Again, I'm in this with you, helping you, encouraging you, and in many instances, cheering you on. A lot of what I do is motivate and keep things on track.
What you read in organizing books and see on TV is incredibly inspirational, but sometimes reading or watching a pro isn't enough to actually SOLVE your particular organizing challenge. And you're not alone!
So how do you know who to call for help? Well, I'm really glad you're reading this blog and I would love to chat with you about your project. 😊 I think of myself as a general home organizer. That means I'll help you with pretty much any space in your home…and we will have fun doing it! But there are also specialists, organizers who do nothing but move management, photo organizing or digital organizing.
You've got choices and you should definitely feel comfortable with the person you choose to work with. The client/organizer relationship is a close one. Let's face it, we are all up in your "stuff." 😊 This blog is my way of helping you get real about your particular organizing project. Please don't think that the end result has to be Instagram-worthy or a picture right out of Real Simple. As a professional organizer, I can help. But you have to want to make real changes in the way you look at and feel about your "stuff" to make a real difference. Give me a call…I look forward to chatting with you!