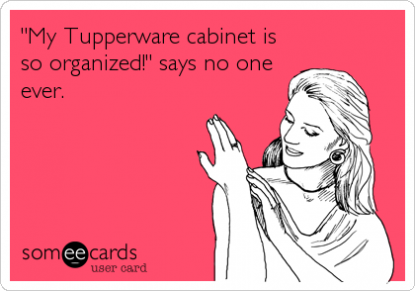 Tee hee! Tupperware and other food storage containers seem to multiply overnight. And somehow lids just simply disappear. Never fear, there are some easy ways to tame your Tupperware!
Use Bins to Divide and Conquer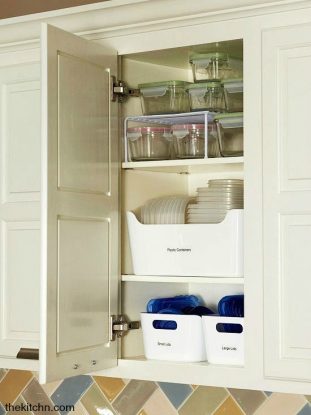 For a smart and simple solution to keep plastic containers of varying sizes neat and tidy, use bins to store lids and small containers. Extra credit for labeling the bins!
Use Tension Rods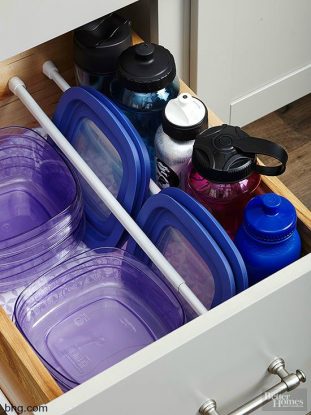 Tension rods can be extended to fit just about any size drawer. What a smart way to keep lids and containers separate and tidy.
Use Drawer Dividers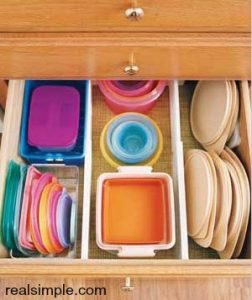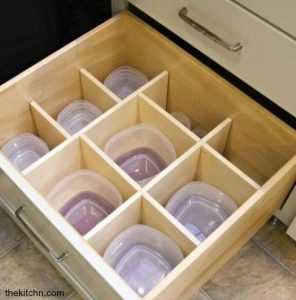 Divide drawers into sections for lids and various sized containers. Lovely!
Use the Cabinet Door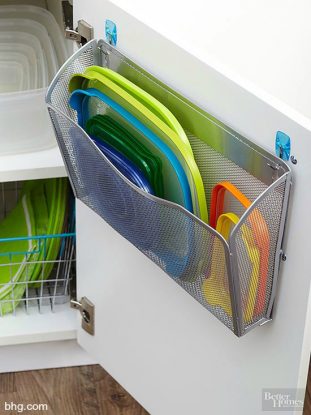 A mail sorter or magazine rack is a smart way to get control of lids. Plus, it frees up shelf space for bulky containers.
Go Custom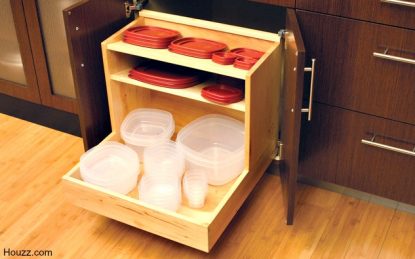 Isn't this smart?! There are a variety of places that sell custom cabinet storage options. I love that this entire system pulls out for easy access.
Proof It Can Be Done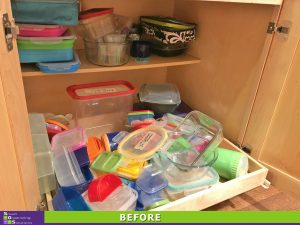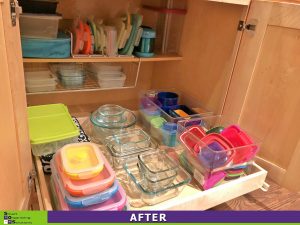 Pretty professional photos are great, but when it comes to taming Tupperware, sometimes you have to see a real-life success story.
I used a combo of storage methods to help this client get her containers and lids organized and under control. We used bins to corral tiny lids and small containers. The bigger glass and plastic containers stack easily on their own. We used a CD divider to "file" more lids on a shelf. And because the lower part of the cabinet is so tall, we added an under-the-shelf basket to add even more storage.
I hope these ideas inspire you! Happy organizing!
And, as always, if you need help, give me a call!