The holidays are upon us! Make gift giving and wrapping less of a chore by wrangling your paper, ribbon and supplies. Here are a couple of great ideas to keep it organized and accessible.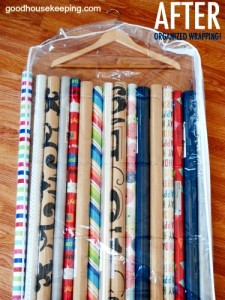 Use a hanger and a garment bag. You can hang it on the back of the door when you need to use it and then tuck it into your closet until your next wrapping session.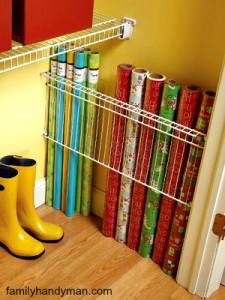 Keep wrap organized and easy to reach by attaching a wire shelf vertically to the side of a closet wall. Easy to store and reach when you need them.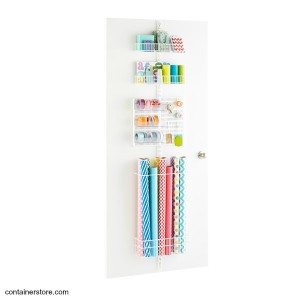 Use the inside of a closet door. I love Elfa's gift wrap option at The Container Store. It holds paper, bags, ribbon and accessories.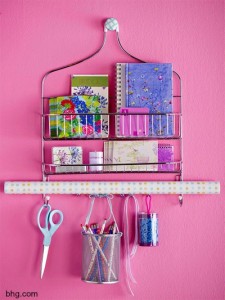 Move your shower caddy from the bathroom to create this easy storage station for your gift wrapping supplies.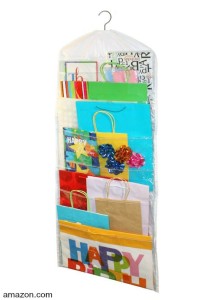 Tame tissue paper and gift bags with this little gem. There's also a version that holds wrapping paper. Love!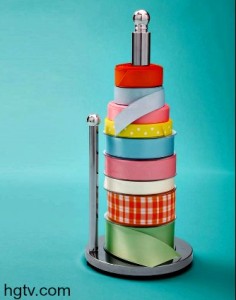 Genius! Use a paper towel holder to keep ribbon neat and easy to use.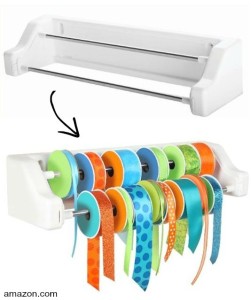 Or, do something a little more permanent for ribbon storage. This little guy hangs on the wall (or inside a closet). There are also hooks for tape and scissors.
Happy Wrapping and Happy Holidays!