I love to cook and one of the things that makes me happy is when I open my cupboard and see my rows of organized spices. A lot of people think that because I'm a professional organizer, I put everything into matching containers with cute little labels. Nah! While I know I would love the way it looks, it seems like too much work. Decanting, labeling – that's not for me.
There's no right or wrong way to organize spices. Do what works for you and your space. Some homes have walk-in pantries, some lots of cupboards but no drawers, others…drawers, but no cupboards. You can see why you need to tailor your spice solution to your space.
I have limited drawer space but quite a few cupboards. I love my 3-tier spice shelf.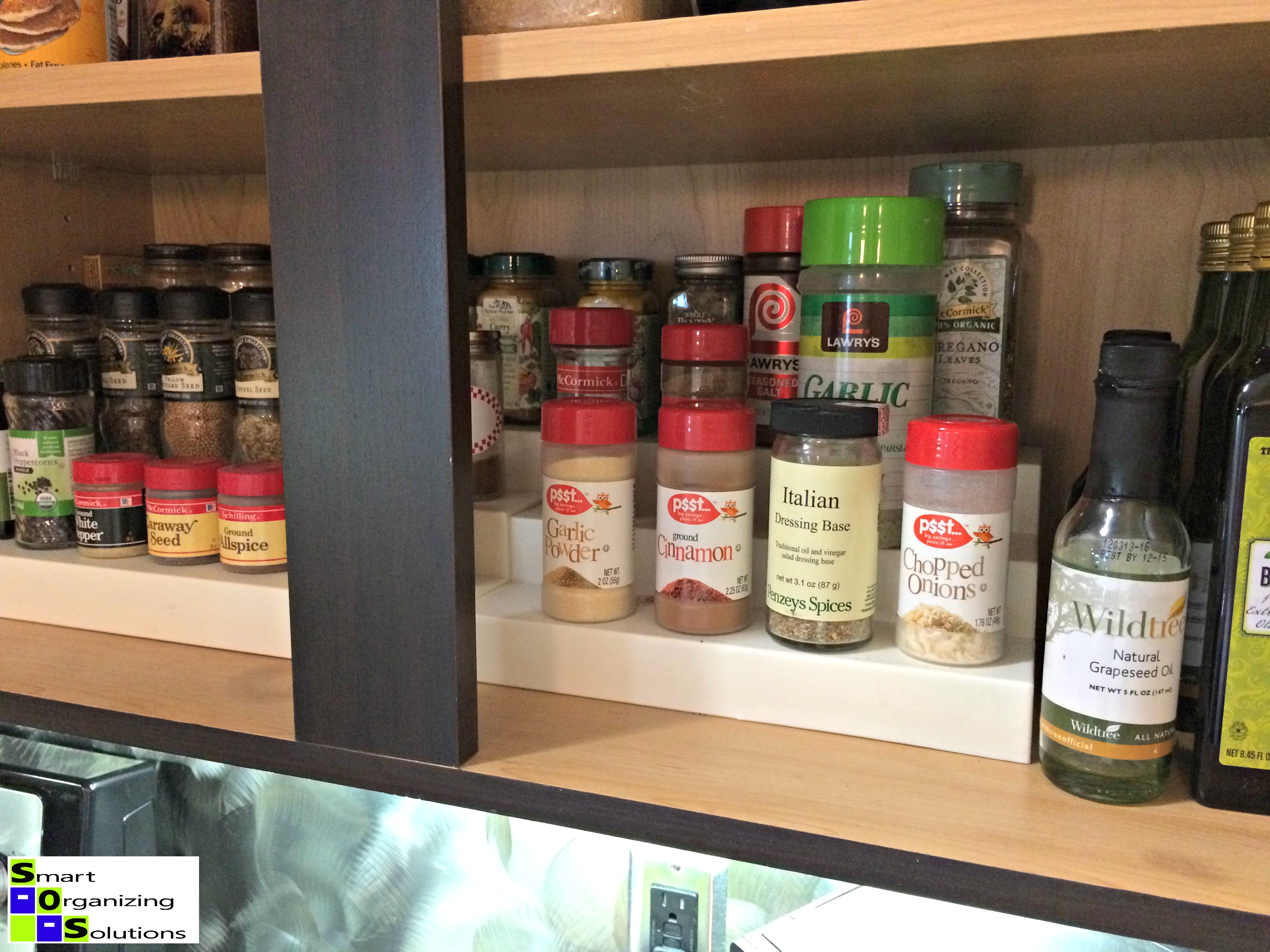 It's adjustable so I can change the width to work in any cabinet, and the tiers allow me to see everything I have.
Surprisingly enough, I don't alphabetize my spices either. I put the spices I use the most up front and the lesser-used ones in back (these I do alphabetize).
You can also use the inside of your cupboard door for spice storage.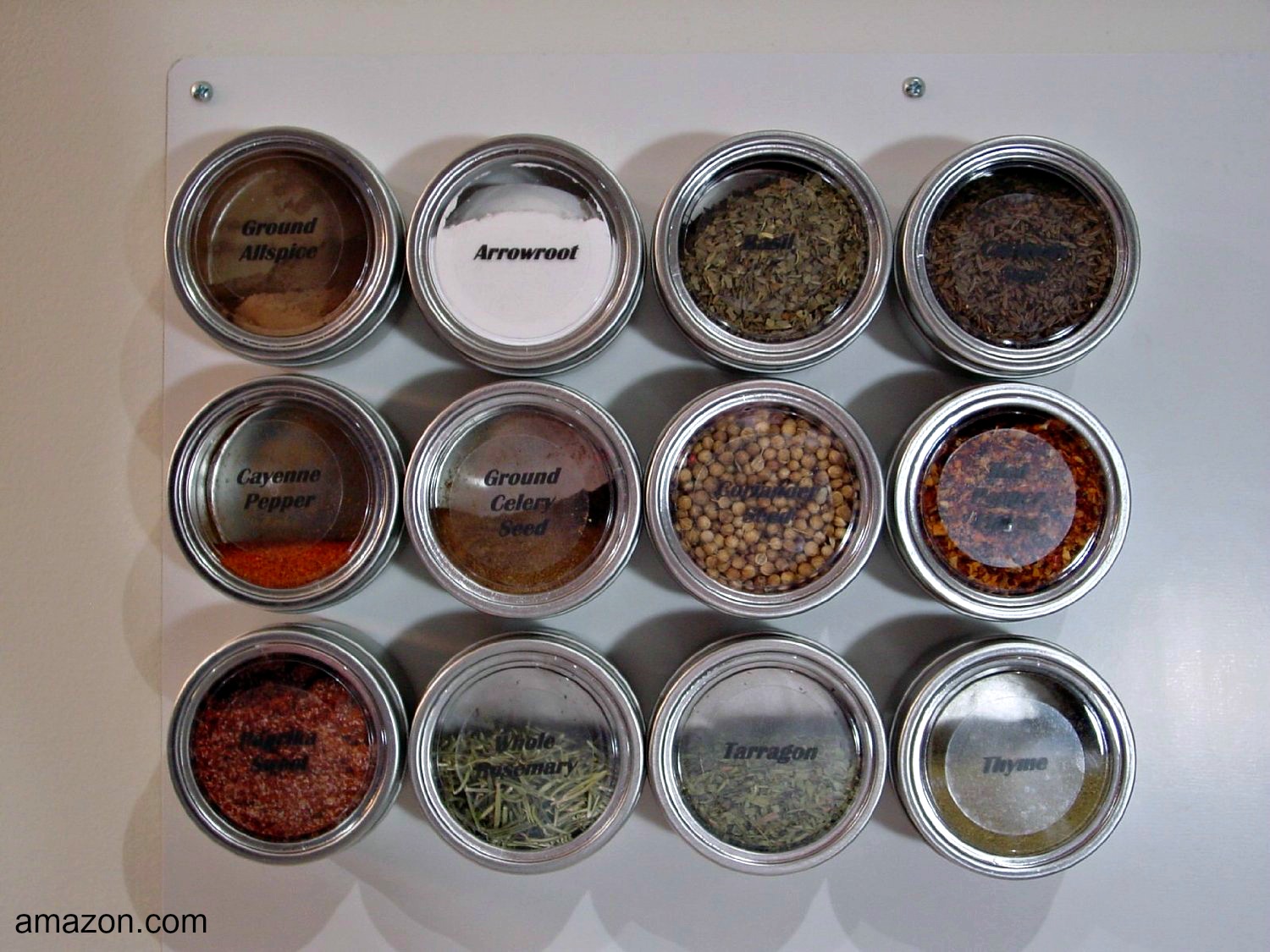 Mount a piece of metal inside the door and place your spices in magnetic jars. This would be too much work for me…again with the decanting and labeling. But it is pretty and organized. 🙂
For those of you who do want a more uniform look, buy containers that match, use the same font size for all of your labels and then put the label in the same place on each jar. You can buy spice containers almost anywhere. I recommend that you make sure they seal properly so your spices stay fresh.
Short on cupboard space? Tuck spices in a drawer.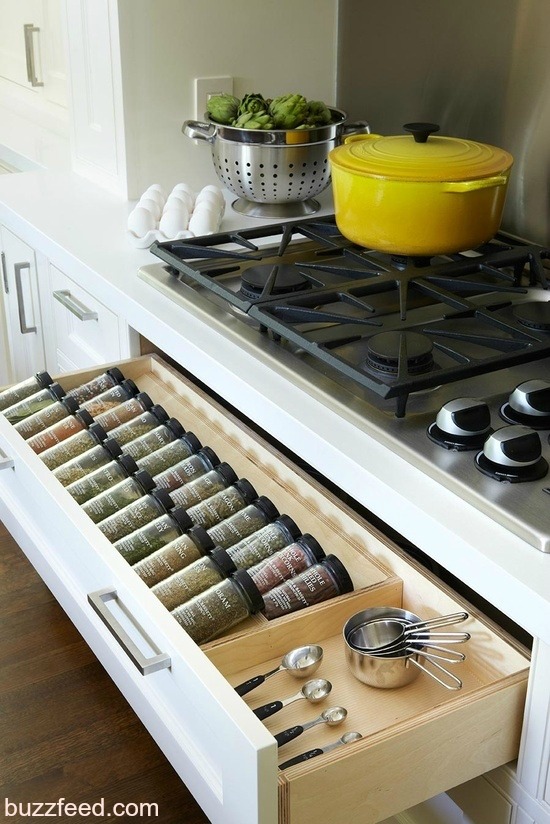 Deeper drawers allow you to stand your spices up. Label the tops of the jars so you can see what you have without having to pick them up. If you have shallow drawers, you can lay your spices down or buy an insert that allows them to tilt slightly.
No cupboard or drawer space? Take to the walls.
Whether you buy a spice rack that can be mounted or create your own DIY masterpiece, using vertical space is a great way to boost storage.
And, as always, if you need help, give me a call!